Tiny Lower Half Curves Enamel Necklace - Gray & White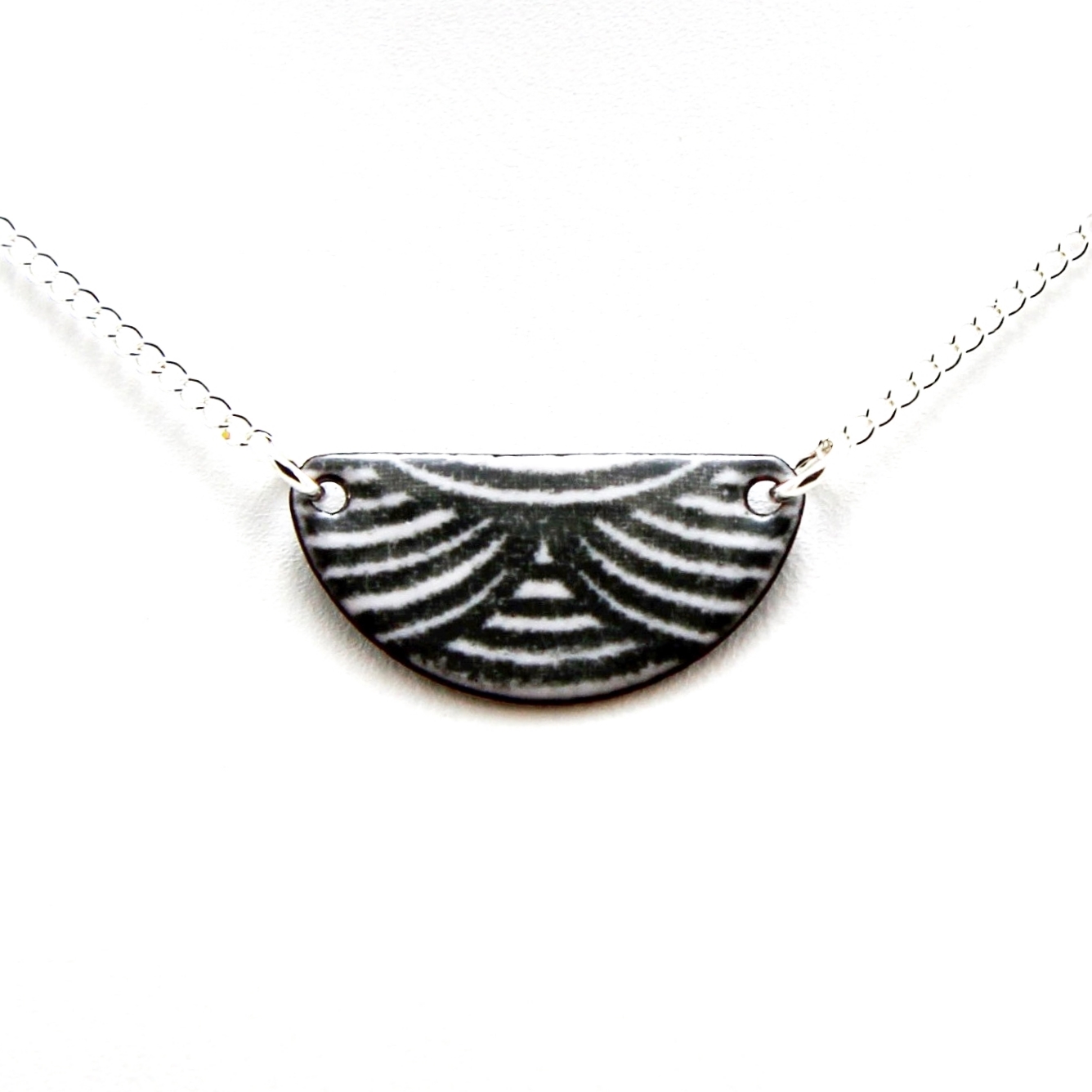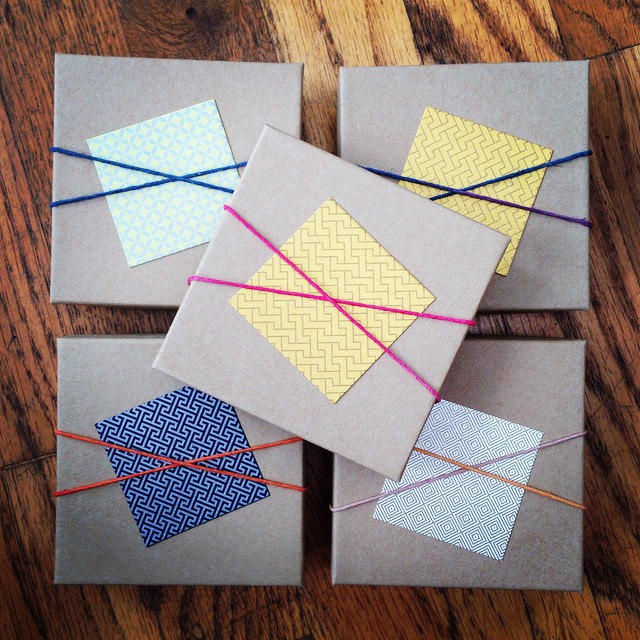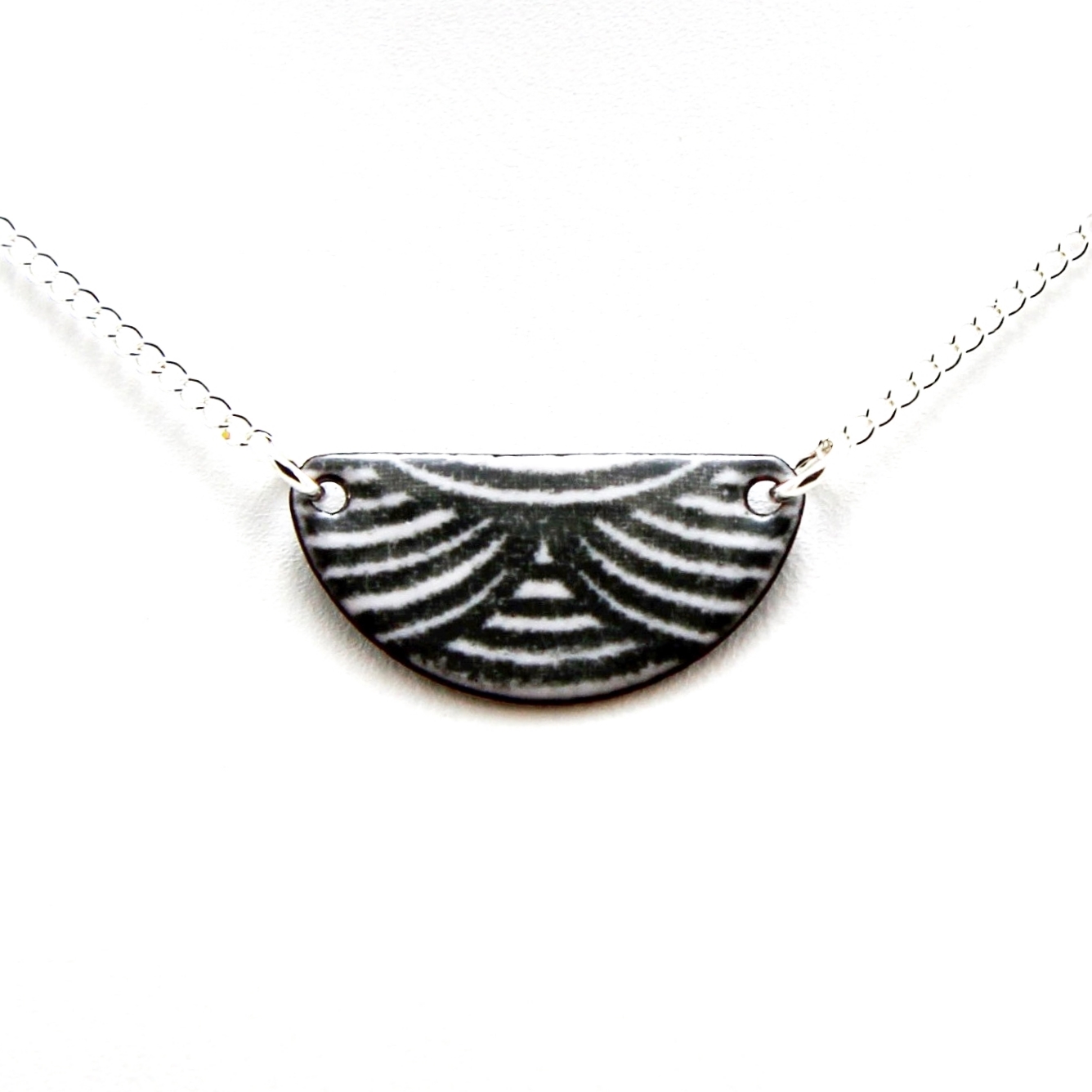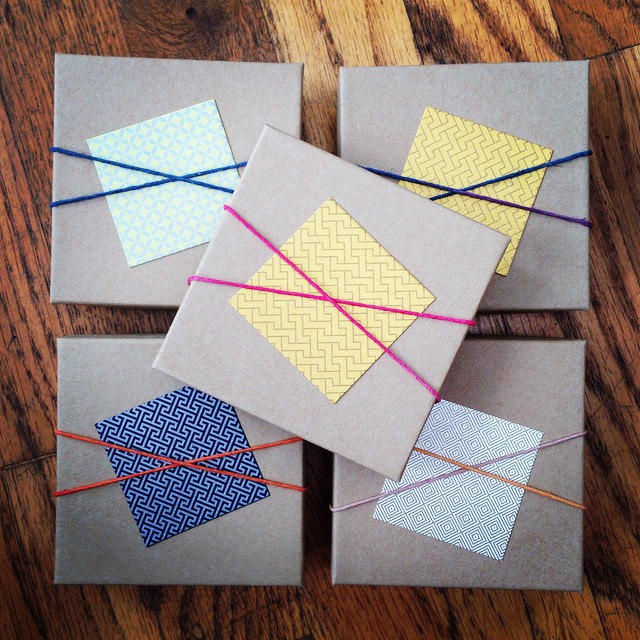 Tiny Lower Half Curves Enamel Necklace - Gray & White
This tiny handmade half circle enamel necklace features a charcoal gray curves pattern on white.

This pendant is kiln-fired with white powdered glass enamel before the pattern is screen printed onto the surface with charcoal gray enamel and kiln-fired again. It is finished with a short 16" oxidized sterling silver chain and gray on the back.
Please note, each necklace is handmade to order and thus may have slight variations from the one in the photos.
LENGTH - 1/2" at widest part
WIDTH - 1" at widest part
CHAIN - 16"