Tiny Drop Enamel Earrings - Purple & Gray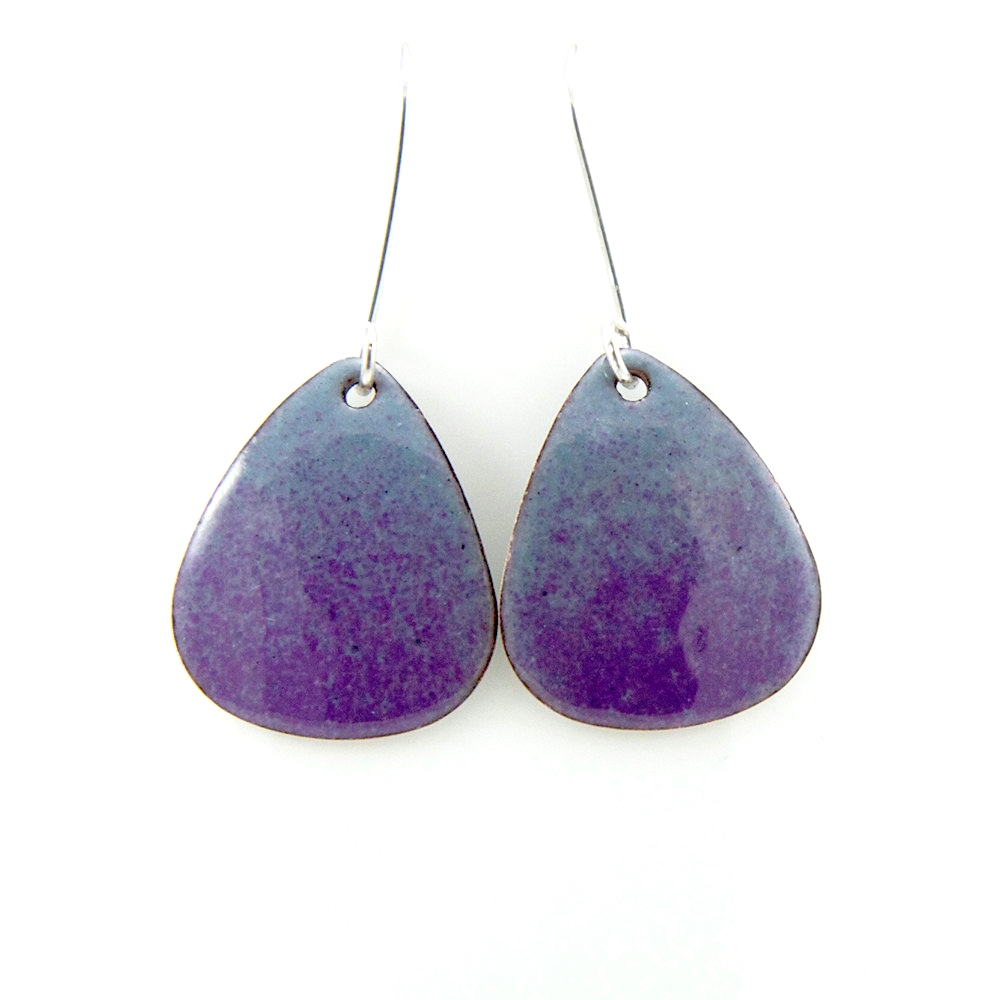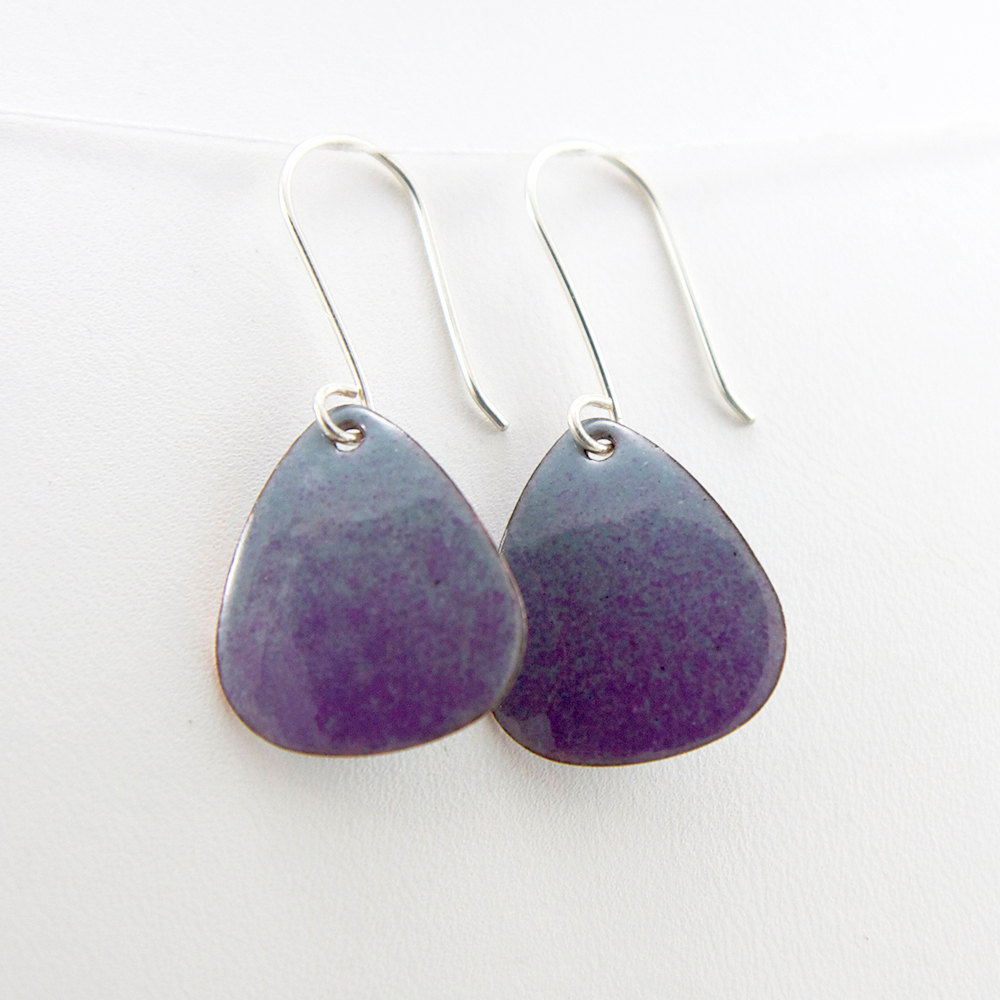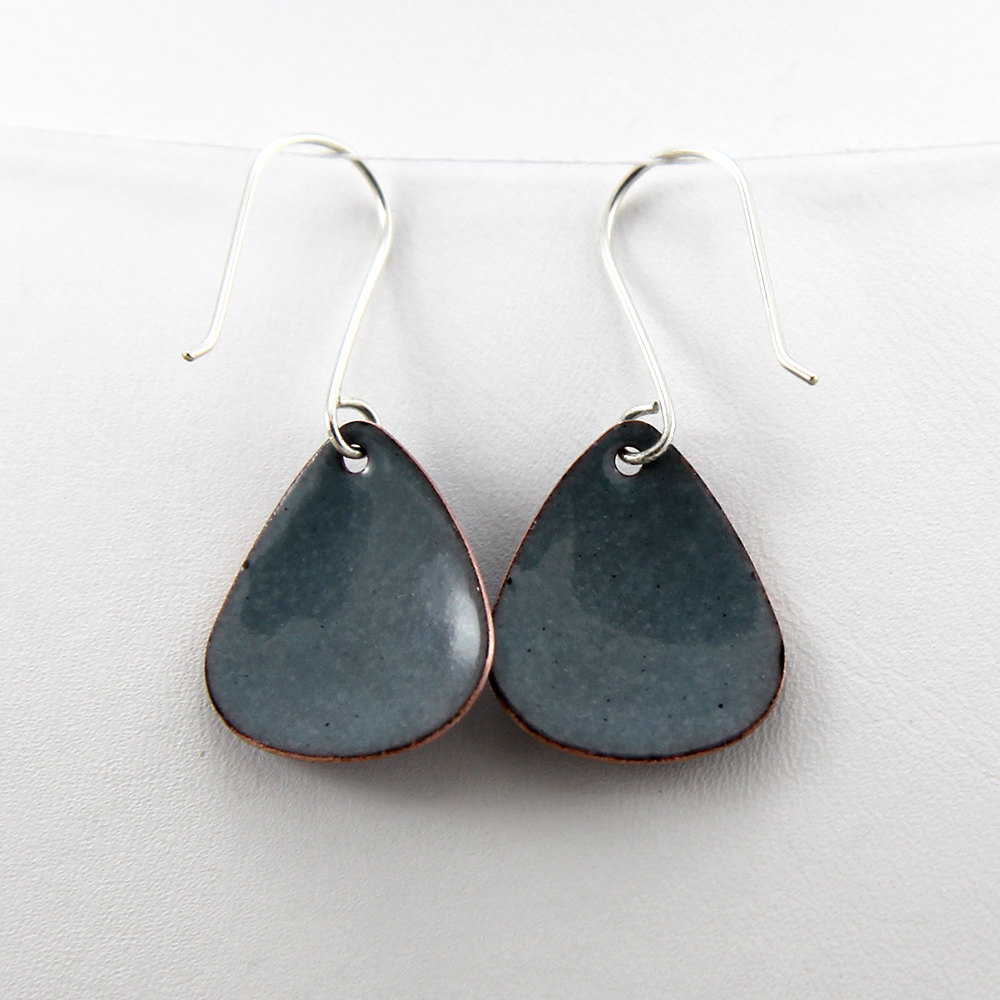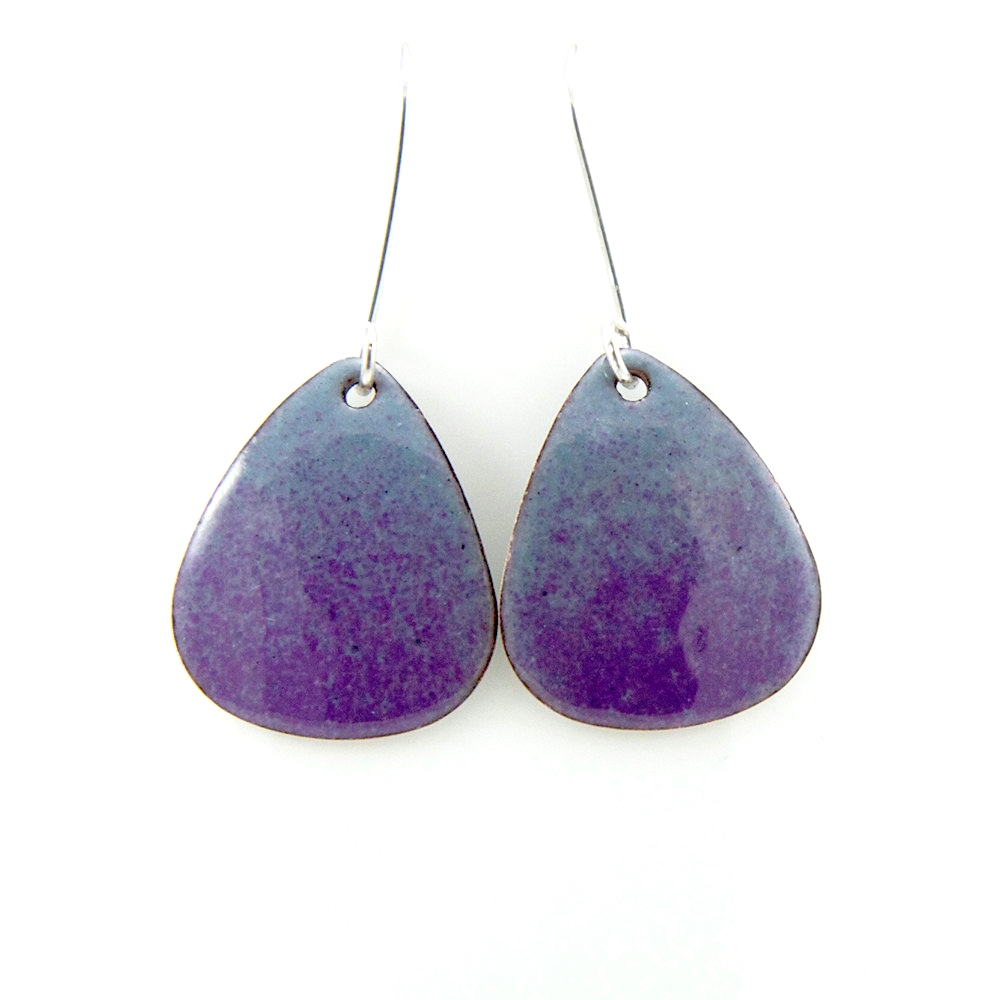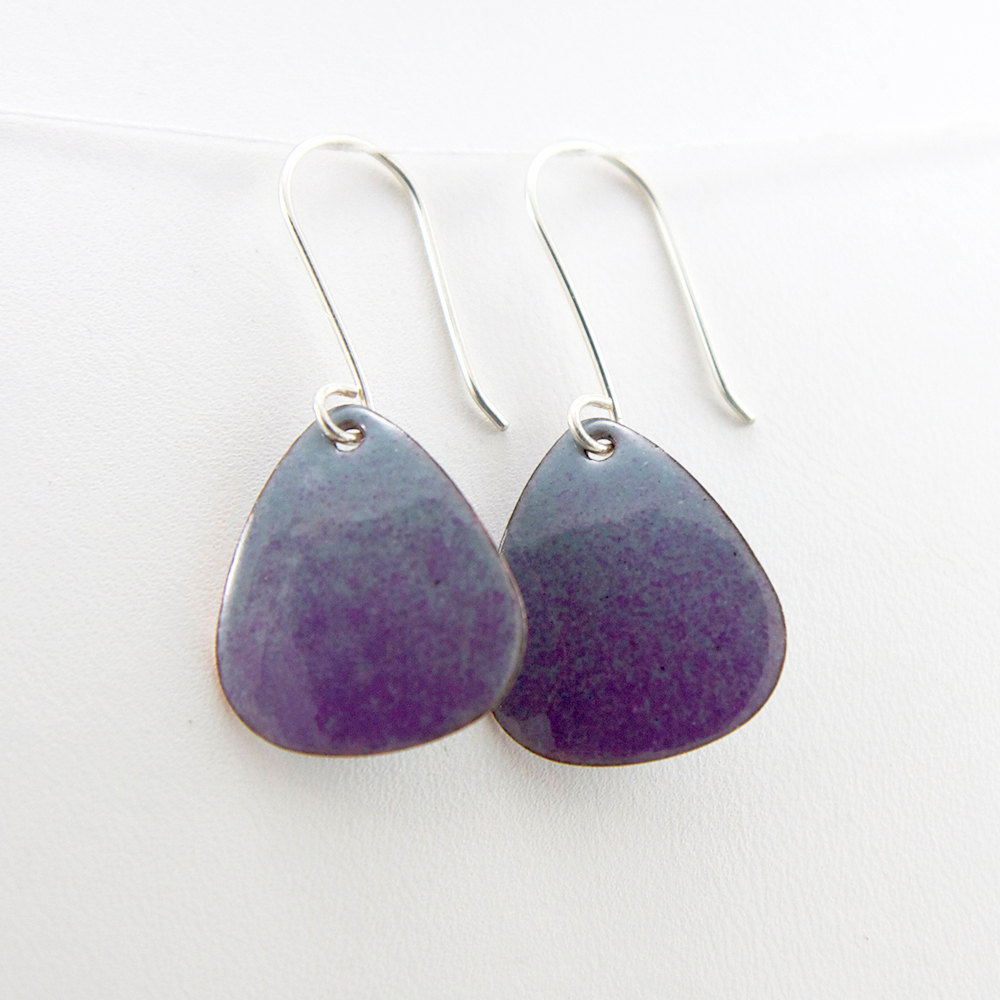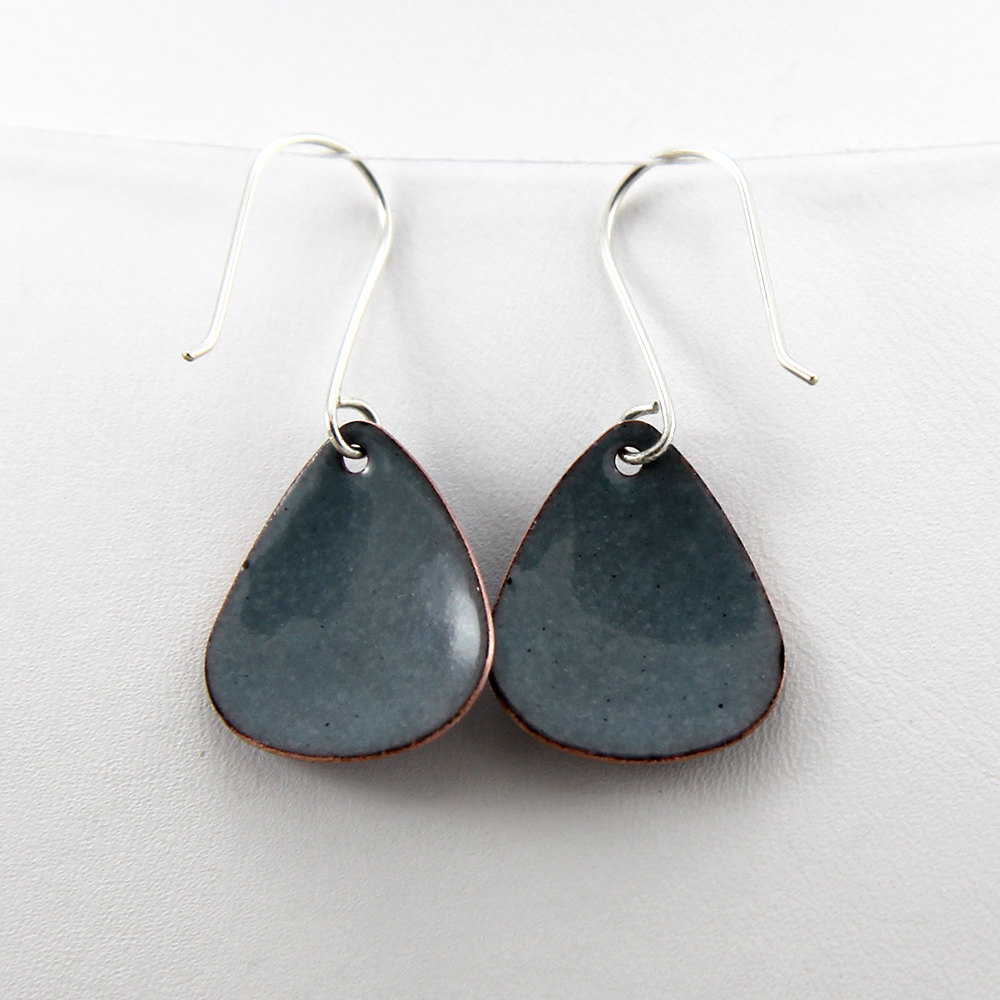 Tiny Drop Enamel Earrings - Purple & Gray
These playful purple tiny drop enamel earrings are both feminine and fun. They would make the perfect gift for any lady on your list.
Kiln-fired glass enamel copper earrings, lightly domed and enameled with a base layer of gray glass enamel, followed by a dusting of purple glass enamel on top and then fired a second time. Completed with gray enamel on the back and sterling silver ear wires.

LENGTH - 1 1/2" (3/4" enameled drop + 3/4" ear wire)
WIDTH - 5/8"